Electric is the future! Dread it, Run from it Destiny arrives all the same.

Electric scooters
As it turns out facts overpower emotions in the end. Doesn't matter how much you love your petrol and diesel-powered vehicles, the shift to alternate power sources remains inevitable. As the abuse of Fossil fuels, since the industrial revolution, has made it a scarce, hence an expensive commodity as well as a threat to the environment.
A near solution to the problem of air pollution is battery-powered vehicles aka EVs. They are silent, cause no pollution and are inexpensive in the long run, as there is no fuel costs. Among the growing choices of EVs in the market right now, here are few that you can buy right away:
Bajaj : Chetak
The scooter is meant to have a premium experience.
Bajaj Motors today inaugurated the Chetak. A scooter that holds fond memories to most of our childhood rides. Built with metal, this scooter is termed by bajaj as a premium scooter, and quite rightly so. The buttons are replaced with switches, and man does it feel premium. The plethora of features includes keyless start, full led setup, soft close systems and much more.
Performance figures show that this scooter can reach a top speed of 90 kmph in the sports mode with a range of 80-85 km while the eco mode can push the bike up to 95-100 km on a single charge.
check them out here.
Ather: 340
Being the most talked-about startup since last few years, Ather is surely pulling some right strings. Punchy acceleration, with a 5 kW peak power from the motor results in some crispy ride through the city traffic. Designed to stand out among the crowd, the scooter doesn't disappoint in providing the performance it is expected to give.
Sprinting from 0-40 kmph in just 3.9 seconds this scooter can well pass any scooter in the traffic. And, with AtherGrid popping out here and there in the city, A 70-85 km range on a city scooter is by far not a bad deal.
Check them out here.
Hero Electric: Photon
Being one of the most trusted brands in the Indian market, the hero electric group came out with a bunch of fun and well-designed scooter. The esthetics does not disappoint, as well as the performance. Being a city scooter the photon does its job well. From an aerodynamic body design to providing a 3-year worry-free warranty the scooter has you covered.
Designed to run in an urban landscape, the photon can reach a top speed of 45 kmph and a range of 80 km/charge.
Check it out here.
Ampere: Zeal
Highlighting their chassis lightness, the Ampere zeal sure makes the logic-heads turn their attention to it. As promoted by the manufacturers, the scooter is supposed to be "30 kg lighter than conventional scooters", resulting in an impressive weight number of 78 kg kerb weight.
This sure shows up in how the scooter handles and performs. It has a range of 78 km/Charge, reaching top speeds of 60 kmph. Features like, a portable battery, tubeless tyres, fully digital instrument panel and led lights to complete the package.
Check it out here.
Yo Bykes: EDGE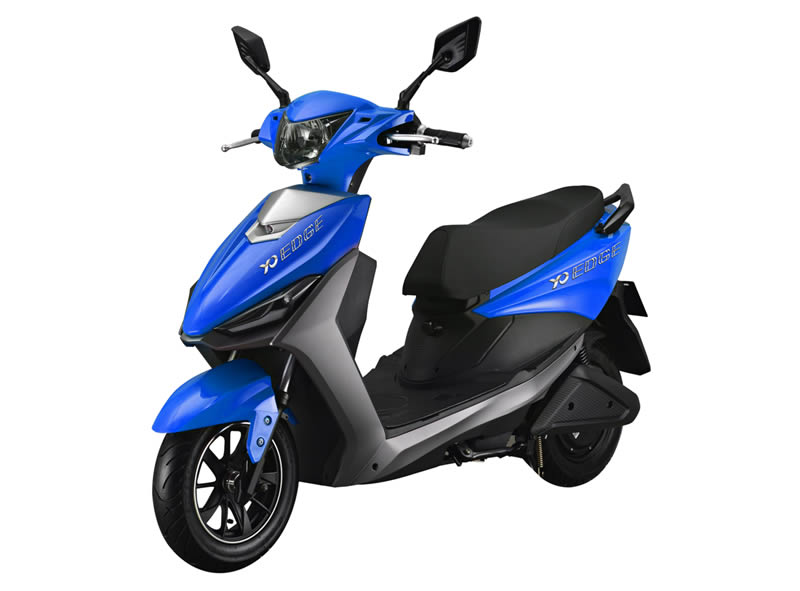 The fresh new look to the scooter does make you ask," YO! wassup?." Yo bykes have been there for as long as I can remember about electric vehicles. They were among the firsts to get people excited about electric scooters for the daily commute. The Yo EDGE, with its refreshing new look does make one buy one while giving a tough competition to their newer competitions.
With a top speed of 25 kmph, guess what? NO LICENCE! NO REGISTRATION! Over that, a range of 70 km per charge can easily put this bike on top of the list for buyers who want a city scooter that offers no-nonsense riding.
Check them out here.
Okinawa: Praise
Praise it all you want, cuz that claimed 170-200 km range is insanely impressive. Though Okinawa claims that the tests are done in ideal conditions, the real-life range is not what it should be, but still impressive. Running a 1 kW motor that peaks at 2.5 kW to push the bike up to 70 kmph top speed.
With the price points being equally impressive, this scooter brand has made its presence felt all over the country with its numerous outlets all over India.
Check them out here.
22kymco: iFlow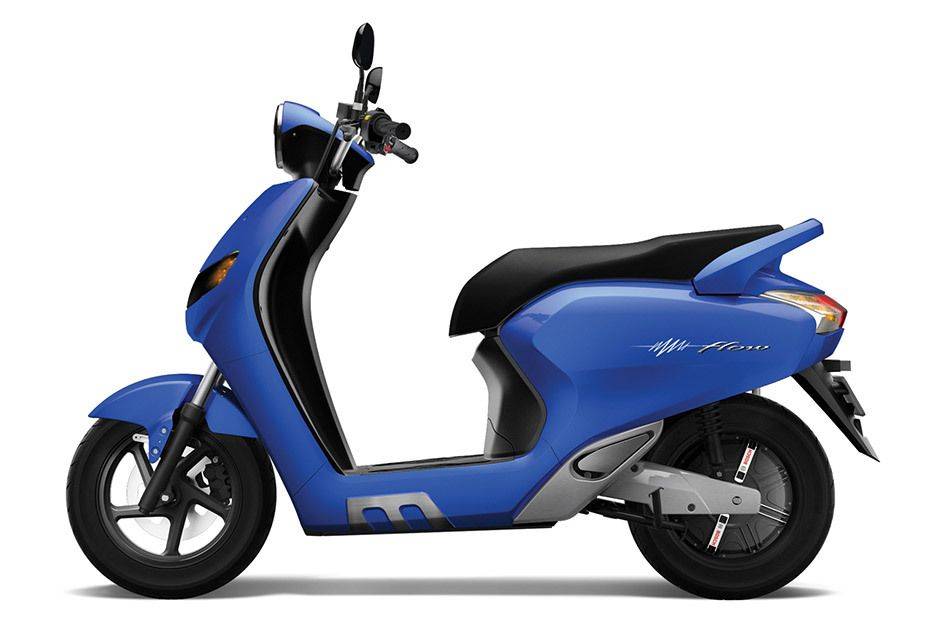 The scooter brand, that made headline last year with its 160 km promised range, swappable batteries and an insane 90 Nm torque at 100 RPM. The 22 motor's iFlow boasts of AI-driven scooter functions and other features like smooth acceleration, premium built quality and IoT. 22 motors in partnership with KYMCO motors, Taiwan has made the iFlow a pretty well-built scooter.
The release dates for the scooter was supposed to be September 2019, yet we have to wait to get news of the event.
Check them out here.
Pure EV: E Pluto
Granting a 120 km absolute range, that is more than sufficient for any city rider, the ePluto presents us with some beautiful design for a scooter. The scooter is yet to arrive in the market carries a massive 2 kWh battery pack, coupled with a lightweight chassis makes the scooter a product to wait for.
"With a top speed of 35 kmph, it does 0-25 kmph in 4 seconds and we will enhance the top speed to 45 kmph in the coming year," says Mr Rohit Vadera, CEO, Pure EV.



With the scooter itself claimed to weigh around 45 kg, this product is sure to intrigue us with its 80km claimed range.
Check them out here.
With the coming EV rush, it's just exciting to watch newer technology being implemented to entice the general public to take up electric mobility as their primary mode of transport. We only hope that the future of EVs is exciting and as feel-good as the present mode of 2 wheel travel is right now(or more).