The Master of Design (MDes) in Automotives is a postgraduate-level degree in the field of design, awarded by higher education institutions around the world. The field of design is of course constantly changing, and careers in car design typically call for a combination of personal creativity with professional skills such as project management.
Completing a Master of Design in car designing program can help you develop in-depth knowledge of the significance of vehicle design in the modern world. Automotive design affects not only the way we travel but also connects to us in a cultural, emotional and social level.
Moreover, Automotive and transportation design courses will allow you to collaborate with other creative types, such as fine artists or filmmakers. You will also have the opportunity to amplify your portfolio and extend your network in the industry.
M.Des in car design has a strong focus on the application of artistic and computer-aided design skills to the interpretation of commercial and technical information for the public. Compared to design courses at the undergraduate level, this graduate qualification offers the opportunity to focus on more complex Car design principles and the processes that bring them to life.
Graduates with a Master of Design should be well-equipped to interpret cultural, emotional and societal needs and trends, in order to develop the most appropriate formats, designs and multimedia to achieve a desired sensation or function to the car.
Although opportunities in India for car designers is increasing day by day, still studying abroad is preferred by many. There are a plethora of colleges outside India that provide some of the highest quality education in the field of Car design.
Here are some colleges that may be the best for your requirement:
Royal College of Art, as the name implies, is indeed a prestigious institution that has an acceptance rate of just 16%, which makes it one of the toughest design schools to get into.
It is located in London, England, UK and offers only Master and Research programs in Design. Among the long list of notable alumni, Ian Callum, the current Director of Design for Jaguar Cars and Peter Stevens, UK's best-known vehicle designer stand high and unique. Mr Pratap Bose, Head of Design, Tata Motors is also an alumnus of this college.
Duration: 3 Years
Located in Pasadena, California, United States, Art Center College of Design has probably made it to every Top 10 list as such. The school has an acceptance rate of 63%, offers Graduate and Undergraduate programs in Design and ensures to provide some kind of financial aid to most of its students. Chris Bangle, former Chief of Design for BMW and Dilip Chhabria, famed Indian transportation designer are few of the notable alumni of this private institution.
Duration: 3 Years
Coming back to the United States, College for Creative Studies is a private, fully accredited design school located in Detroit, Michigan, US. This design institute has an acceptance rating of 42%, thus making it another design school in this list that's really hard to get into.
It offers Bachelor and Master programs in Design and is known for its beneficial financial aids for both domestic and international students. Ralph Gilles, known for his designs at Chrysler is a notable alumnus of this design school.
Duration: 2 years
The Istituto Europeo di Design (IED) is a private design school in Italy founded in 1966 by Francesco Morelli. The school is organized into four disciplines: Design, Fashion, Visual Communication and Management.
It is spread over nine cities—Milan, Turin, Venice, Cagliari, Florence, Rome, Barcelona, Madrid and São Paulo—and thirteen locations which occupy more than 50,000 square meters of space. It offers 29 different courses of three-year duration, in several languages: English, Italian, Spanish and Portuguese. These courses are attended by about 10,000 students every year, totalling to more than 90,000 students, for the Institute's forty-year history
Duration:2 years
Pforzheim University is one of the biggest public universities of applied science in Germany. Located in Pforzheim, it was created to meet the demand for specialists in the jewellery industry and science, before it grew to become one of the most important and research-oriented universities of applied sciences in Germany.
The main buildings of the campus are located in the southern part of the city (Tiefenbronner Straße), with affiliated institutes scattered around the city Pforzheim. The Pforzheim University Business School is one of only nine institutions in Germany to have received the AACSB accreditation.
IAAD – Istituto di Arte Applicata e Design
(Turin, Italy)
Starting in 2013, the year of the opening of the new headquarters in the Aurora district of Turin, the IAAD post-graduate three-year degree courses are officially accredited by the Ministry of Education, University and Research as first-level academic degrees. In 2017 the university inaugurated a new office in Bologna.
The institute has six departments:
Communication design
Innovation design
Interior design
Product design
Textile and Fashion design
Transportation design
The Academy of Art University, formerly Academy of Art College, is a privately owned for-profit art school in San Francisco, California, in the United States. It was founded as the Academy of Advertising Art by Richard S. Stephens in 1929.
It has 283 full-time teachers and 1154 part-time teaching staff, and about 11,000 students; it claims to be the largest privately-owned art and design school in the United States.
The school has open admissions and an admission acceptance rate of 100%.[1][5] In 2016, its accreditor expressed concern over low graduation rates; approximately 7% of students then completed a four-year degree within the allotted time.
As of 2015, the school has not published job placement rates since 2006 and disagrees with the US Department of Education over whether it is required to do so.
The school is one of the largest property owners in San Francisco, with the main campus located on New Montgomery Street in the South of Market district
College for Creative Studies (CCS) is a private college in Detroit, Michigan. The college enrols more than 1,400 students and focuses on arts education. The college is also active in offering art education to children through its Community Arts Partnerships program and its Henry Ford Academy: School for Creative Studies.
The CCS is authorized by the Michigan Education Department to grant Bachelor's and master's degrees. CCS is also accredited by the National Association of Schools of Art and Design and the Higher Learning Commission of the North Central Association of Colleges and Schools,
The college offers Bachelor of Fine Arts degrees in 13 majors.[4] The college also offers the Master of Fine Arts (MFA) degree.
The Scuola Politecnica di Design (SPD) is a Milan-based postgraduate training institution focused on project disciplines in the areas of design and visual communication.
The postgrad offering of SPD includes yearly masters in industrial design, interior design, transportation and car design, visual design, "Web Design and Multimedia". Teaching is organized in intensive workshops, labs, theoretical study, seminars and activities in the field; courses end with a professional internship.
Coventry University is a public research university in Coventry, England. The origins of Coventry University can be traced back to the founding of the Coventry School of Design in 1843. It was known as Lanchester Polytechnic until 1987, and then as Coventry Polytechnic until the Further and Higher Education Act 1992 afforded it university status that year and the name was changed to Coventry University.
Key course benefits: – Links with universities in Europe, Asia, China, North and South America provide opportunities to study abroad and gain an international perspective.
Extensive facilities include state of the art laser cutting, rapid prototyping, desktop CNC milling, 3D printing facilities, paint spraying, scanners, two large block material workshops, large scale painting facilities, styling clay workshops and handwork shops. –
Specialist design studios with presentation equipment and ample display and pin-up spaces, break out areas for small group work, wireless internet access in all areas, supported by a dedicated print bureau for 2D outputs up to A0 size and several art supplies shops.
The regular speaker programme makes use of our extensive links with specialists and current practitioners – with presentations from industry leaders of various disciplines covering design and other areas relevant to our student's development and understanding of professional activities. – Past graduates include Christopher Svensson, Design Director – The Americas at Ford Motor Company; William Thorogood.
Senior Creative Director at LEGO System A/S; Mark Fetherston, lead designer for Mercedes-Benz; Matt Weaver, Design Director of Infiniti Europe; and leading F1 aerodynamicist John Iley. –
Computing suites offer current modelling, animation and analysis software, as well as graphic, modelling and visualisation packages, including Alias, Maya, Adobe Creative Suite, Rhino, Vector works, Showcase, VRED and SRAMSIS and Jack ergonomics software. Our frequently updated software packages are compatible with those currently being used in the industry.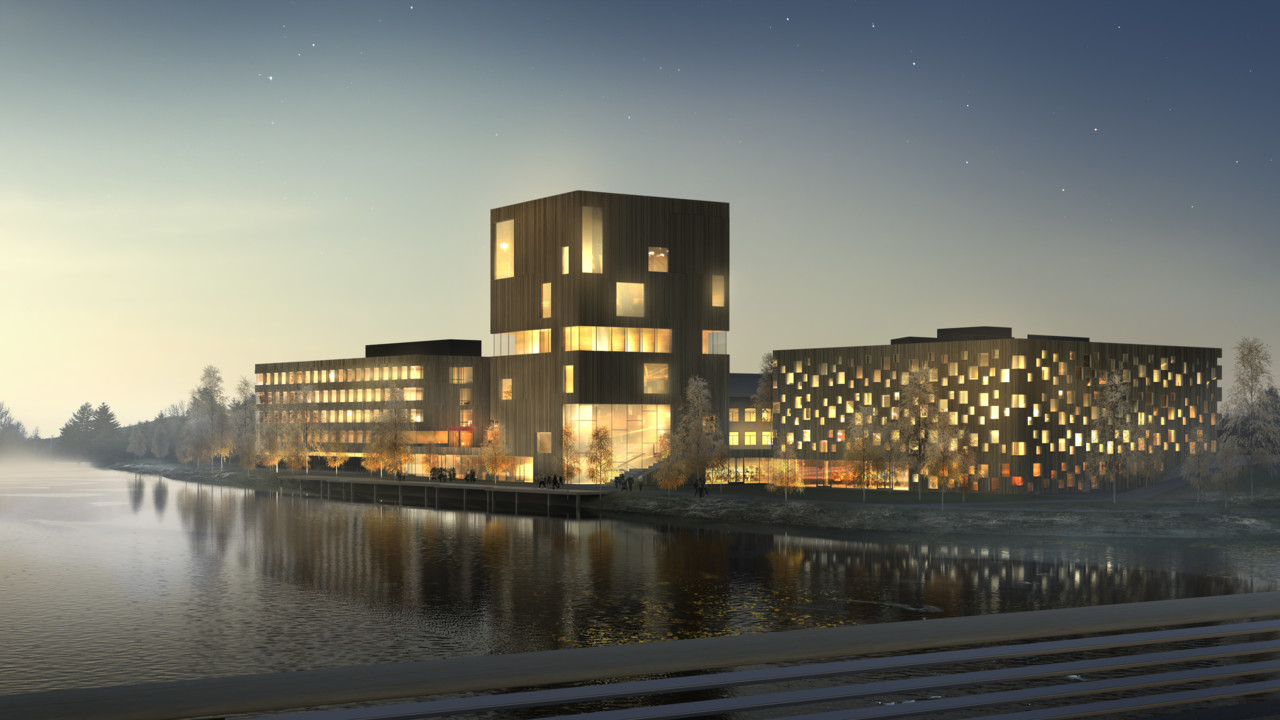 The Umeå Institute of Design, UID, is an institute within Umeå University. UID opened in 1989 and is designed and equipped solely for the teaching of industrial design, transportation design, and interaction design. The Umeå Institute of Design is situated between the main Campus and Umeå city centre, as a part of the Umeå Arts Campus.
UID is the only Scandinavian school to have been listed on BusinessWeek's top 60 list of design schools in the world in all of the three listings (2006, 2007 and 2009), and has also been named as one of the world's 18 excellent designs schools in 2010.
2011 UID was ranked as the second-best design education in the region "Europa & the Americas" by red dot institute and 2012 UID advanced to first place. In 2013, 2014, 2016, 2017 and 2018 it got ranked first as well.
There is a whole lot more college to explore than what is mentioned above. Access the top 10 colleges to study M.Des in car design here
Eligibility
All colleges have pretty much the same criteria for selection, with a major emphasis given on the portfolio of the student. Following steps are the pre-requisites to admission in any of the above-mentioned colleges :
Bachelors in Arts degree
CV/Resume
Proficiency in English: TOFEL or IELTS or C1/C2 Advanced (USA) or PTE(UK)
UG degree in design or any other parallel degree.
Letter Of Recommendation (LOR)
Course Fee
Studying abroad may seem expensive but it's totally worth it. Moreover, scholarships and student loan facilities often take care of the financials. Here is a list of somewhat average expenditure for abroad studies:
United Kingdoms(UK) – $15,000 – $30,240
United States of America (USA) – $10,000 – $25,000
Canada – $9000 – $19,000
Tips
All through its totally up to you to pick and choose what and how you wish to pursue your career in Car design, we have some suggestions that might help you :
Practice sketching daily.
Keep up to date with design news
Practice design thinking.
Build a strong portfolio. You can join online diploma courses to hone your abilities and guarantee your admission in top colleges abroad.
Showcase your designing abilities and gain feedback.
Masters in Design For automobile has seen a dramatic increase in demand since the last few decades. This is pretty much bound to keep on increasing over the coming years, as automobile & Transportation design has changed its face, from being a luxury demand to a necessity.
Love Cars?
Interested in Car Design?
We have a course just right to fuel your interests! Learn more about our Diploma in Car Design online course!